Festivals & Events
The Clonakilty International Guitar Festival takes place in September annually with some of the world's greatest guitarists.
Clonakilty Waterfront Marathon runs annually on the first weekend of December
The West Cork Rally runs every St. Patrick's weekend around West Cork with Clonakilty as it's base.
Clonakilty Street Carnival takes place annually in June.
On Saturday July 1st the South of Ireland Band Championships and The Old Time Fayre will showcase the best band competition held annually Ireland combined with a unique snapshot of what Clonakilty might have looked like in the 1920's/30's. Visit www.soibandchampionships.ie
The Cork Open Backgammon Tournament takes place in O'Donovan's Hotel over the first weekend in March each year.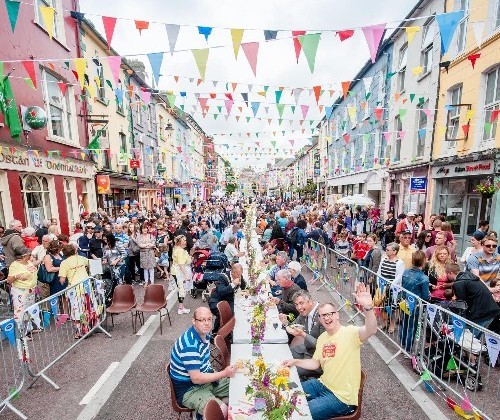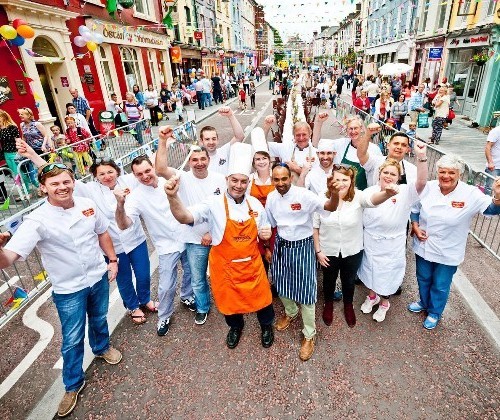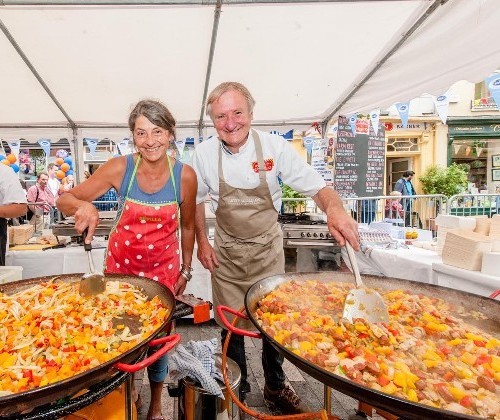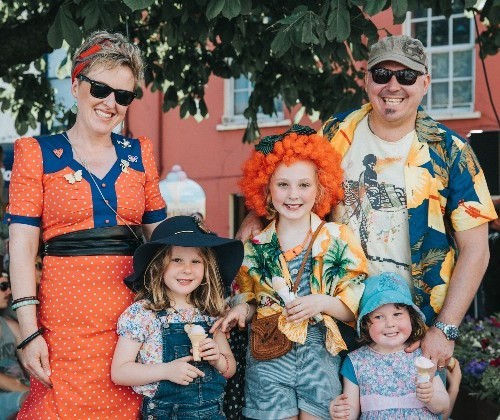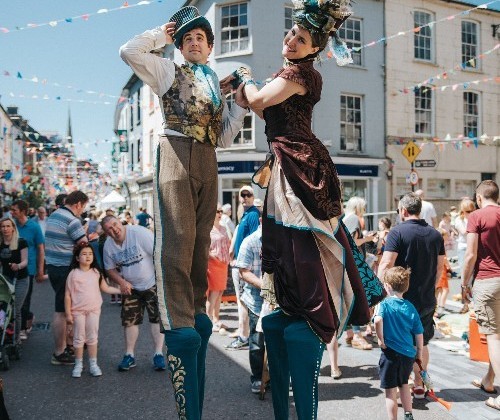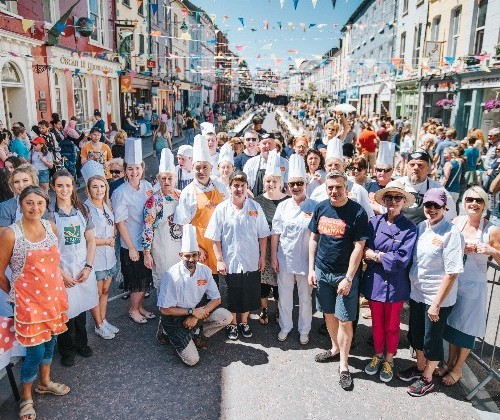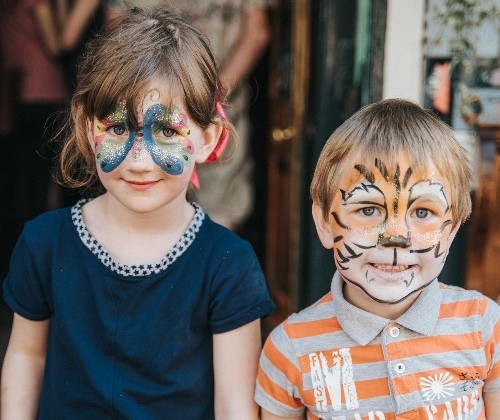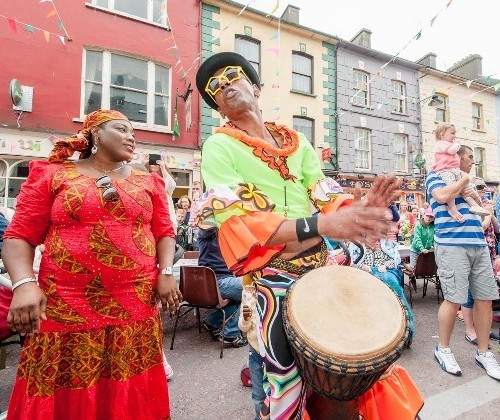 Upcoming events
Acclaimed singer songwriter Valerie June has added a DeBarras date to her upcoming European Solo tour in May 2019 - her first visit across the Atlantic since 2017! No stranger to West Cork this will be Valeries 3rd visit to the Folk Club - the last time she performed in Clonakilty being a SOLD OUT show at DeBarras as part of the Clonakilty International Guitar Festival in 2015! Tickets are onsale now priced €25 (+ booking) and likely to sell fast!

One of the most admired, genre-bending artists to breakthrough in the last decade, June's music blends southern sounds, African rhythms and ambient atmospherics into something altogether futuristic and new. Her 2017 release The Order of Time appeared on numerous 'best of' lists and received near universal acclaim from a broad array of international media including: Rolling Stone, New York Times, NPR, The Guardian, Vice Noisey, New Yorker, ELLE, Nylon, Garden & Gun, Okayplayer, MOJO, UNCUT, Entertainment Weekly, GQ, Exclaim!, Newsday, Afropunk, CLASH, Glide, Financial Times, American Songwriter, MTV News and many more.

June's rapturous, one-of-a-kind live shows have also helped her achieve a loyal, world-wide audience and are not to be missed. The solo tour will feature both brand-new songs and fan favorites. She is currently working on her highly anticipated new album.
Lisa O'Neill from County Cavan is an Irish songwriter like no other. Her roots may be sourced in folk and traditional music but her work opens up a landscape beyond any settled sense of genre. On her last album, Pothole in the Sky, she set her remarkable incisive voice against impressionistic instrumental back-drops, like Margaret Barry colluding with the Dirty Three or some such meeting of minds. Lisa is not shy of collaboration, and her performances across Ireland, Europe and beyond have featured many great musicians of all ages and traditions. In January this year, she joined a stellar cast of great songwriters and musicians to celebrate the birthday of Shane McGowan at the National Concert Hall. Earlier this year she accepted an invitation from the National Gallery of Ireland to respond to works in the Frederic William Burton: For the Love of Art exhibition, which resulted in another spellbinding performance. In April she put together a critically acclaimed show for the Abbey Theatre in Dublin with writer Pat McCabe, and musicians Ian Lynch (Lankum) and Cass McCombs.
Over the years she has quietly built a reputation for herself on the Irish and international scenes and now has a growing following with her unique folk sound, strong song-writing and distinctive voice. Her debut release 'Has an Album' was followed in 2013 by Choice-nominated 'Same Cloth Or Not'. Her third and most recent album 'Pothole in the Sky' was released to critical acclaim and is filled with tension and emotion, contextualizing themes of love, loss, heartache and sorrow today through referencing tales from the past with beauty, honesty and defiance. Lisa's latest release on the Rough Trade imprint River Lea, 'Heard A Long Gone Song' has garnered huge acclaim. It has recently been Choice Nominated has a 5/5 star review from the Guardian on release and a coveted 'Best Folk Album of 2018' from the same publication.
"At a time when sameness threatens to drain the world of charm and surprise, Lisa O'Neill stands tall for difference, as an outlier with a mission to frame the world as she sees it and to perform it accordingly. Her voice is her own. No small achievement." The Irish Times
5/5 star the Guardian
Clonakilty's Mayoral Elections
Ten community non-political candidates will be on the ballot paper on Saturday 25th May when the people of Clonakilty go to Scoil na mBuachaillí to vote in the Clonakilty Mayoral Election.
Polling will be open from 9am to 7pm.
Everyone who is entitled to vote at that polling station on the previous day in the County Council and Euro elections and referendum can return there on Saturday to vote in the Mayoral election.
This unique election will see five of the candidates directly elected as community, voluntary, non-political, honorary "Mayors of Clonakilty" for one year each over the coming five years.
Clonakilty is the only place in the whole of Ireland where this is happening and it was initiated in 2014 when the abolition of the 400 years old town council also saw the demise of the statutory town mayor position!
Local community organisation Dúchas Clonakilty Heritage organised the inaugural Clonakilty mayoral election and almost 1,600 locals went out and voted in five of the eight candidates that stood.
The process is being repeated again on Saturday week 25th May, and on this occasion, ten candidates have been nominated for the five seats.
Clonakilty is the only town in Ireland to have directly-elected mayors.
The ten candidates, as they will be listed on the ballot paper on 25th May are:-
Eddie Hawkins; Chris Hinchy; Paddy McCarthy; Anthony McDermott; John O' Carroll; Michael O' Neill; Pádraig O' Reilly; Annie Tanner; Richy Virhasawmy and James White.
Meanwhile, the Dúchas Clonakilty Heritage Mayoral Sub Committee which is organising and overseeing the election, is appealing for election volunteers to man the polling station on Saturday 25th. Interested people are asked to contact 086-0833323 asap.
CRÍOCH
Rúnaí (Secretary),
Clonakilty Mayoral Council,
c/o O' Donovan's Hotel,
Pearse St.,
Clonakilty,
West Cork.
086-2202029
Traditional Music Session with Tommy and Gertian