Welcome to Clonakilty
West Cork, Ireland on the Wild Atlantic Way.
Clonakilty is a multi-award winning, cosmopolitan and friendly seaside town at the heart of West Cork, in the South of Ireland.
Best Town in Europe 2017
Let Your experience Begin
News & events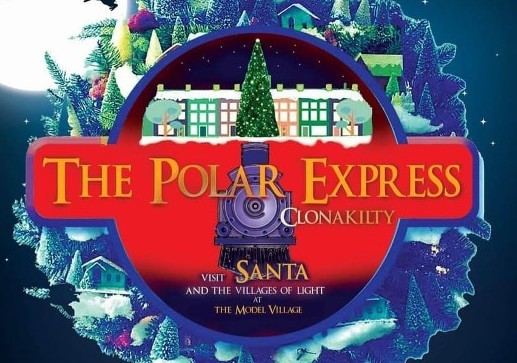 The Polar Express Clonakilty
Sep 20 2022
Santa is coming back to Clonakilty this Christmas! Tickets for The Polar Express Clonakilty are going on sale Tuesday 20th September at 12:00 noon on www.modelvillage.ie.
Read more
Clonakilty Vouchers
Upcoming events
Clonakilty Friday Market is held every Friday from 9am-2pm in Clonakilty, County Cork. An amazing range of locally grown organic produce, hot food, baking, plants and crafts are available. Contact Person: Gerard Kelleher, Phone Number: 0876775600
Clonakilty Chamber Networking Morning
Clonakilty Chamber of Commerce will hold a networking event on Friday morning next 30th of September at The Clonakilty Tea Shop and Patisserie, 21 Rossa St, Clonakilty P85 PY64 at at 9am
This is a great opportunity for members & non-members to meet Neils & Veronica along with Other Businesses and chamber members.
The event is open to both chamber members and non-members.
This is a great opportunity to inform members about your business. If you are unable to attend yourself please consider sending along a member of staff.
Please make an extra effort to bring one or more non-members to the event whom could benefit from a networking/Chamber event
The cost of the event is €5 to cover costs of the coffee & treat!
Networking is a great informal business opportunity to make new contacts and exchange ideas. Anyone who may be interested in joining Clonakilty Chamber is also welcome and encouraged to come along to find out what is involved, meet some of our members and learn more about what we do.
Networking Structure.
• Informal, it is intend to be a relaxed atmosphere.
• The event should also act as a forum for members to engage in local business issues / updates.
• It is anticipated that the event should run for around 45 minutes in duration
• Participants should make extra effort to introduce themselves to new people / businesses.
Should you wish to make an announcement at the up-coming event or if you have comments or suggestions for our networking events please contact Trevor Kingston on 086-3384863 or office@highresolution.ie
Clonakilty Friday Market is held every Friday from 9am-2pm in Clonakilty, County Cork. An amazing range of locally grown organic produce, hot food, baking, plants and crafts are available. Contact Person: Gerard Kelleher, Phone Number: 0876775600
Clonakilty Friday Market is held every Friday from 9am-2pm in Clonakilty, County Cork. An amazing range of locally grown organic produce, hot food, baking, plants and crafts are available. Contact Person: Gerard Kelleher, Phone Number: 0876775600
Clonakilty Friday Market is held every Friday from 9am-2pm in Clonakilty, County Cork. An amazing range of locally grown organic produce, hot food, baking, plants and crafts are available. Contact Person: Gerard Kelleher, Phone Number: 0876775600