Welcome to Clonakilty
West Cork, Ireland on the Wild Atlantic Way.
Clonakilty is a multi-award winning, cosmopolitan and friendly seaside town at the heart of West Cork, in the South of Ireland.
Best Town in Europe 2017
Let Your experience Begin
News & events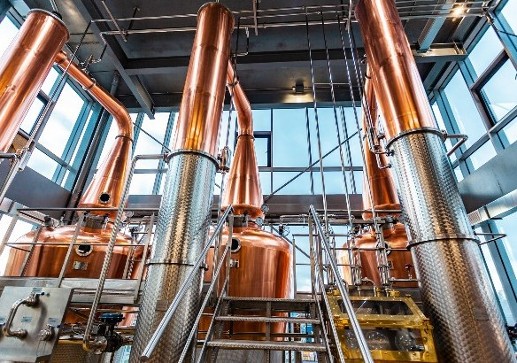 The Clonakilty Distillery and Visitor Experience is Clonakilty town's newest attraction to open its doors to the public.
Mar 20 2019
Visitors are invited to immerse themselves in the unique sensory experience of a real working distillery by booking a behind the scenes tour of the new Clonakilty Distillery.
Read more
Clonakilty Vouchers
Upcoming events
Clonakilty Rugby Club Celebratory Dinner Dance
Tickets €35 each at the Clubhouse or -
Helen O'Hea - 086-8162613
P.J. Hayes - 087- 2620880
Joe Lee - 087- 6832190
Donal McSweeney - 087-2878025
Sinead Burton - 086-3862290
Traditional Irish Session
Featuring:
Dennis Noonan on Bodhrán & bones sings in a uniquely laid back style, drawing material from his native Dublin as well as Ulster & Scotland. The late Frank Harte would have thrilled at his deliveries of some of the more humourous and bawdy ballads.
Tommy Madden can lay claim to a lifetimes experience playing across the USA, England & Scotland and at venues all over Ireland, Playing with many legendary musicians. His bewildering knowledge of balladry draws on a wide range of material from Europe, America & Australia covering military, humourous, industrial, rural, urban and romantic songs.
Jerry Lombard served his time with some of the greatest musicians ever to play in Ireland, England and America. He has a seemingly endless repertoire of tunes and an equally extensive collection of tales and yarns to entertain one and all. Jerry's lively playing style matches his attitude to life, music and the Craic.
Ciaran O Connel the driving force on the banjo
Musicians and music lovers travel from far and wide to these sessions and as such this core crew often encourage guest musicians to take part in the proceedings.
Clonakilty Mayoral Info Meeting
A public information meeting will take place at O' Donovan's Hotel at 8pm next Wednesday 24th April where everyone in the community interested in the election and role of Mayor of Clonakilty is encouraged to attend.
Speakers will outline the process and criteria to be a candidate, how business people not living locally may get a vote and all other aspects of the election, count and installation of the five new Mayors after the election.
The current five Mayors will briefly address the gathering to give an overview of their respective years as community Mayor of Clonakilty since 2014.
All clubs and organisations, prospective candidates and people with an interest in Clonakilty are encouraged to attend to hear about this unique project – which is the only one of its kind in the whole country.
Further enquires from 086-0833323.
See the Clonakilty Mayoral Council Facebook page for further updates.