Welcome to Clonakilty
West Cork, Ireland on the Wild Atlantic Way.
Clonakilty is a multi-award winning, cosmopolitan and friendly seaside town at the heart of West Cork, in the South of Ireland.
Best Town in Europe 2017
Let Your experience Begin
News & events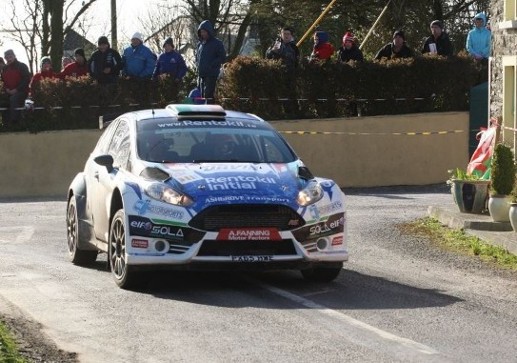 Victory for Breen & Nagle in Clonakilty Park Hotel West Cork Rally 2019
Mar 18 2019
Craig Breen & Paul Nagle (Fiesta R5) took victory on the 2019 Clonakilty Park Hotel West Cork Rally after an event long dice with Alastair Fisher and Gordon Noble in a similar car.
Read more
Clonakilty Vouchers
Upcoming events
Also this year we are delighted to be having an Art Auction and we would like to thank Jacinta and all the artists involved.
All the pieces are posted below with artist details and prices and if you want to buy a picture or make a bid please phone Jacinta : 0863651733
Full proceeds go to the Irish Cancer Society and all fair bids will be considered.
Jester are Colly Dempsey, Mark O' Dwyer, Tomas Maher, Niall O' Shaughnessy and David Fitzpatrick. They have recently signed a publishing deal with UK based independent record label Velvet Moron Records the brainchild of Dave White (Biffy Clyro, Noel Gallagher's High Flying Birds, Kasabian, etc.) and their debut album is set for release in March 2019 on the label.
2018 has been a great year for the band with appearances at Electric Picnic, Feile Classical, headlining the Feile Beag festival in their home town to a sold out audience as well as opening up for the likes of The Stunning and Aslan for good measure.
The band formed over ten years ago in county Tipperary, Ireland and have had a lot of success over the years playing festivals and club gigs the length and breadth of the country and beyond, sharing the stage with some of the biggest acts in the country and beyond including The Fun Lovin Criminals, The Blizzards and Paul Weller amongst others.
They entered onto the music scene in '07 when debut single "Maria" charted in the IMRA top 40 Irish Chart. Single no.2, "Scream", also saw them climb the charts yet again, reaching number 18 in the IRMA Irish Singles chart at a time when the charts actually meant something.
A high point of 2009 for Jester was storming to victory at the prestigious Sea Sessions Irish Unsigned Act Competition in June. The prize ranged from working with the best producers and promoters within the music industry, to recording time in Grouse Lodge.
Clonakilty Brass Band's Mass Recital and Cake Sale
Coffee, cakes after Clonakilty Brass Band play at 11.30am Mass on Sunday, March 24th-
A Fundraiser for our band .

Hope to meet family , friends and band supporters in the Parish Hall after Mass.
Traditional Irish Session
Featuring:
Dennis Noonan on Bodhrán & bones sings in a uniquely laid back style, drawing material from his native Dublin as well as Ulster & Scotland. The late Frank Harte would have thrilled at his deliveries of some of the more humourous and bawdy ballads.
Tommy Madden can lay claim to a lifetimes experience playing across the USA, England & Scotland and at venues all over Ireland, Playing with many legendary musicians. His bewildering knowledge of balladry draws on a wide range of material from Europe, America & Australia covering military, humourous, industrial, rural, urban and romantic songs.
Jerry Lombard served his time with some of the greatest musicians ever to play in Ireland, England and America. He has a seemingly endless repertoire of tunes and an equally extensive collection of tales and yarns to entertain one and all. Jerry's lively playing style matches his attitude to life, music and the Craic.
Ciaran O Connel the driving force on the banjo
Musicians and music lovers travel from far and wide to these sessions and as such this core crew often encourage guest musicians to take part in the proceedings.
Foodie Club Meet Up March 2019
We will hear from Sinead the owner of Aris and from a local food producer on the journey of food, challenges and how they made it from farm to fork!! All Welcome Kate Ryan, Food Writer who will be our MC for the evening adding her expereince and creating a real great foodie night and experience!!
Time: 6-9pm
Venue: Arís Café & Wine Bar
Asna Square
Clonakilty, Co. Cork
Cost: Will be at your own expense the evening will be again tasting sharing platters of delights and a glass of wine and will cost 15pp
Dúchas Clonakilty Heritage present Secrets of the Deep
Contact for further information 087-7642465