Welcome to Clonakilty
West Cork, Ireland on the Wild Atlantic Way.
Clonakilty is a multi-award winning, cosmopolitan and friendly seaside town at the heart of West Cork, in the South of Ireland.
Best Town in Europe 2017
Let Your experience Begin
News & events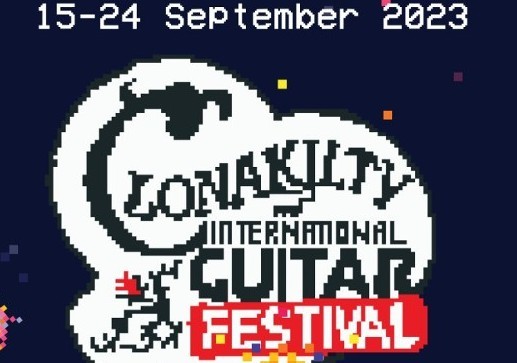 Clonakilty International Guitar Festival 2023
Sep 15 2023
From the 15th-24th of September 2023 some of the worlds greatest guitarists will descend on the small coastal town of Clonakilty in West Cork.
Read more
Clonakilty Vouchers
Upcoming events
Clonakilty Friday Market is held every Friday from 9am-2pm in Clonakilty, County Cork. An amazing range of locally grown organic produce, hot food, baking, plants and crafts are available. Contact Person: Gerard Kelleher, Phone Number: 0876775600
Clonakilty Friday Market is held every Friday from 9am-2pm in Clonakilty, County Cork. An amazing range of locally grown organic produce, hot food, baking, plants and crafts are available. Contact Person: Gerard Kelleher, Phone Number: 0876775600
Clonakilty Friday Market is held every Friday from 9am-2pm in Clonakilty, County Cork. An amazing range of locally grown organic produce, hot food, baking, plants and crafts are available. Contact Person: Gerard Kelleher, Phone Number: 0876775600
Clonakilty Friday Market is held every Friday from 9am-2pm in Clonakilty, County Cork. An amazing range of locally grown organic produce, hot food, baking, plants and crafts are available. Contact Person: Gerard Kelleher, Phone Number: 0876775600
Clonakilty Friday Market is held every Friday from 9am-2pm in Clonakilty, County Cork. An amazing range of locally grown organic produce, hot food, baking, plants and crafts are available. Contact Person: Gerard Kelleher, Phone Number: 0876775600
Clonakilty Friday Market is held every Friday from 9am-2pm in Clonakilty, County Cork. An amazing range of locally grown organic produce, hot food, baking, plants and crafts are available. Contact Person: Gerard Kelleher, Phone Number: 0876775600
Clonakilty Friday Market is held every Friday from 9am-2pm in Clonakilty, County Cork. An amazing range of locally grown organic produce, hot food, baking, plants and crafts are available. Contact Person: Gerard Kelleher, Phone Number: 0876775600
Clonakilty Friday Market is held every Friday from 9am-2pm in Clonakilty, County Cork. An amazing range of locally grown organic produce, hot food, baking, plants and crafts are available. Contact Person: Gerard Kelleher, Phone Number: 0876775600