Welcome to Clonakilty
West Cork, Ireland on the Wild Atlantic Way.
Clonakilty is a multi-award winning, cosmopolitan and friendly seaside town at the heart of West Cork, in the South of Ireland.
Best Town in Europe 2017
Let Your experience Begin
News & events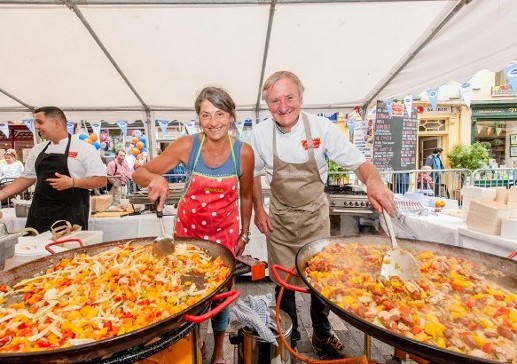 Fourth annual Clonakilty Street Carnival launches with a Maritime Theme
Jun 15 2019
Clonakilty Street Carnival Saturday June 15th with a maritime theme to celebrate Clonakilty by the Sea. Read More to buy your online tickets.
Read more
Clonakilty Vouchers
Upcoming events
Day 1 - Life Skills
Being your best self – your hopes, dreams, values and plans.
What challenges you think face you in achieving your true potential
FACING UP TO YOUR FEARS AND TAKING RESPONSIBILITY FOR YOUR LIFE
Strengths, Weaknesses, School and Home life
challenges and how to manage a range of these situations
Identifying and managing your Emotions
Resilience and Coping strategies for setbacks you will have in life
Day 2 - Communication Skills
Listening and Speaking
Disagreeing Agreeably
Apologising Responsibly
Asking for Help
Body Language
INTERPERSONAL SKILLS
Respect for others on and off-line
Making new friends and losing some others
Consent and Communication
Planning and managing your finances
Day 3 - Study / Career Skills
YOUR IDEAL CAREER-MAKING BETTER CHOICES FOR YOUR FUTURE
College
Apprenticeships
Starting your own business
Study Skills and plotting your skills to success
Setting goals and managing your time
PROBLEM SOLVING
Practical tools for helping you work through any problem you face: Position, Problem, Possibilities, and Proposal
The course programme is run daily from 10:00am – 4:00pm and costs €225.00 per teenager which includes:
1 x welcome webinar for parents online prior to the programme
3 x Full Days of life skills training for the teens
1 x Group follow up session 3 weeks after the programme – online
All training materials
A light snack each day
Their folk rock is musical, evocative and uplifting, combining harmonies, lyrical hooks and flights of instrumental whimsy.
Feat: Gav O Mhordha, Fear Beag, Armoured Bear, Justin Grounds
'Dogtail Soup' is an eclectic and flavourful musical stew made by carefully simmering Camilla Griehsel (Swedish World Music diva) with Maurice Seezer (Twice Golden Globe nominated Film Music composer), adding a pinch of Paul Tiernan (International troubadour, pillar of West Cork's favourite band, Interference), a sprinkling of Anthony Noonan (drummer for Roy Harper with extra dulcet tones), a cupful of John Fitzgerald (bass and all known instruments… last seen touring with Gilbert O'Sullivan) and an occasional splash of James O'Leary (founding member of Interference on electric guitar).
Laura Quirke and Claire Kinsella; two Irish musicians, from Co. Carlow and Donegal respectively, who became friends while studying at Maynooth University, near Dublin. They make music together using four fundamental ingredients - a guitar, a cello and two voices.
• early-evening, family-friendly, acoustic performances
• free entry ('pass the hat')
• alcohol-free bar
• parking €10
• gates 7pm, show 8pm, close 10pm
Clonakilty & District Lions Club Annual Barbecue