Welcome to Clonakilty
West Cork, Ireland on the Wild Atlantic Way.
Clonakilty is a multi-award winning, cosmopolitan and friendly seaside town at the heart of West Cork, in the South of Ireland.
Best Town in Europe 2017
Let Your experience Begin
News & events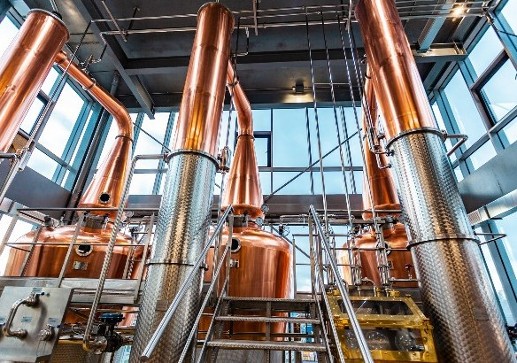 The Clonakilty Distillery and Visitor Experience is Clonakilty town's newest attraction to open its doors to the public.
Mar 20 2019
Visitors are invited to immerse themselves in the unique sensory experience of a real working distillery by booking a behind the scenes tour of the new Clonakilty Distillery.
Read more
Clonakilty Vouchers
Upcoming events
The Story of Clonakilty Agricultural Show Society
Mark Geary & the Strawhall House Band
12 Hour Jazzathon by Matt Hart
CoderDojo Clonakilty EXPO 2019
At our Expo our young coders will have a great opportunity to showcase their projects to friends, family and invited guests. We also present our coders with awards and certificates in recognition of all their hardworkm celebrate our achievements and recap on our year.
For the Expo you need to bring your LAPTOP, parent(s), grandparents, brothes, sisters etc. We would appreciate contributions of sweets, cakes, crisps etc as we will have a party. Try and come a few minutes early if you can. Promises to be great fun and a great celebration ;-)
As always none of this could happen without the ongoing support of our amazing mentors - Wendy, John, Dave, Denis, Dermot, Claire. Marty, Adriana and those who have helped out throughout the year too Mags, Aimee and more and all those who help out in anyway.
We are also very grateful to our sponsors for the evening - Capita Customer Solutions and of course the Clonakilty Park Hotel for being just the ultimate venue !!! Thanks also to Trevor of HighResolution for the cool certificates and ongoing support.
SEE YOU ON MONDAY !!
Margaret
_______________________________________________________________________________
At a CoderDojo, young people learn how to code, develop websites, apps, programs, games and more. Dojos are set up, run by and taught at by volunteers. In addition to learning to code, members meet like minded people, show off what they've been working on and so on. CoderDojo makes development and learning to code a fun, sociable, kick ass experience. CoderDojo also puts a strong emphasis on open source and free software, and has a strong network of members and volunteers globally.
CoderDojo has just one rule: "Above All: Be Cool", bullying, lying, wasting people's time and so on is uncool.
Places are open to kids age 8 upwards. Some kids do start at age 7+ and we feel that is up to the parent to decide if they are ready. It really depends on the ability of the child and how happy they are at CoderDojo.
For more information see www.coderdojo.com and www.coderdojowestcork.wordpress.com and
http://zen.coderdojo.com/dojo/125
We are very grateful to The Quality Hotel Clonakilty for supplying a venue. Please show your thanks and support the hotel in buying refreshments while you are there.
FOLLOW US ON TWITTER @coderdojoclon
To cancel a registration please email clonakilty@coderdojo.com or cancel through your EVENTBRITE account.