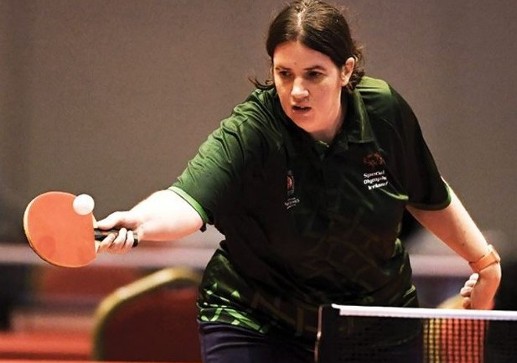 People are asked to assemble at Fax Bridge roundabout (near Scally's Super Valu) at 2.45pm.
At 3.00pm sharp, Aoife will arrive in an open top car and there will be a parade, led by a piper, through the town centre to Emmet Square.
Here there will be a number of short speeches followed by music to get the party going!
People attending are encouraged to bring along hand-held Irish flags to add to the atmosphere of the occasion and to wave them along the parade route.
Aoife represented Ireland in Table Tennis at the Special Olympics World Games in Abu Dhabi, having qualified through the COPE Foundation structures. She is a client of COPE in her hometown of Clonakilty.
She has also been a member of the Clonakilty Special Olymics Club since its founding in 2005, playing Golf and Basketball. She qualified previously in the Ireland Games in golf representing the club.