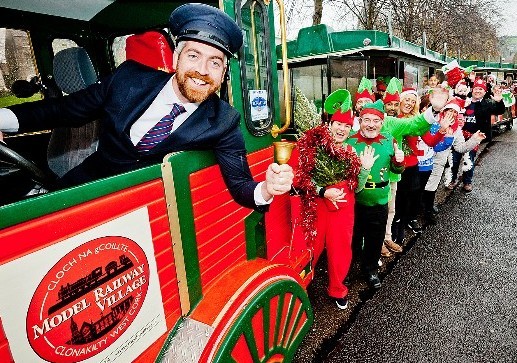 The 'Clonakilty Christmas Express' takes place on the 14th and 15th of December. The magical train ride begins in Asna Square and will be full of fun and excitement as all our favourite characters return. Keep an eye out for the mean old Grinch who has stolen all the young boys and girls Christmas letters! Bookings can be made online!!
We will also be offering a chance to visit Mrs Clause who is busy with her elfs baking and making cool Christmas letters with all the young kids who visit her. Face painting, Live Music, Elf parades, Snow blizzards and Carol singing are all guaranteed along with much much more. We hope to see everyone over this wonderful weekend and wish everyone a very merry Christmas.
The festive celebrations will be courtesy of Clonakilty Chamber of Commerce and the Model Railway Village.
Follow the Christmas magic in Clonakilty on Clonakilty Christmas Express Facebook Page