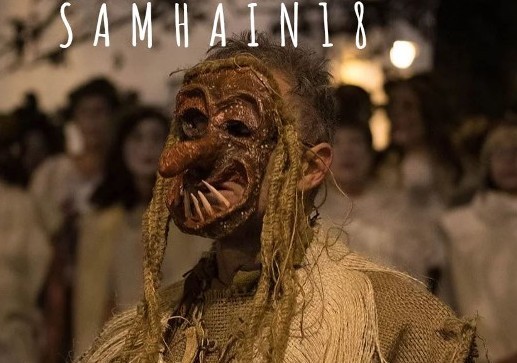 This year the Samhain 18 Festival has teamed up with the Clonakilty Arts Festival to bring the most spectacular festival to Clonakilty town from Thursday 1st of November until Sunday 4th of November.
​It will be a weekend full of the most amazing events, music, theatre, performances and dance. The highlight will be a spectacular street parade on Sunday evening through Clonakilty town.
This years festival theme is "Away with the Faeries" and the parade will showcase figures, creatures and mythologies of the 4 different fairy realms of Celtic mythology. The parade will have 4 different sections, each representing a different "realm" associated with one of the elements water, fire, earth and wind. The parade will set off on Astna Square and move through the main street of Clonakilty on to "Emmet Square" where we will assemble for a massive drum and fire show.
Samhain is one of the 4 traditional Celtic festivals (besides Imbolc, Bealtaine and Lughnasa), that celebrates the Celtic New Year and the beginning of winter. It marks the end of the harvest time and the entering into the darker months. It is believed that at Samhain the boundary between this world and the Otherworld can be crossed more easily and its easier for the "Aos Sí", the 'spirits' or 'fairies', to come into our world.
Come along and celebrate Samhain 18 with us.
Allow yourself to be moved through the veils and enchanted by everything wordly and otherworldly you might encounter.
​