Welcome to Clonakilty
West Cork, Ireland on the Wild Atlantic Way.
Clonakilty is a multi-award winning, cosmopolitan and friendly seaside town at the heart of West Cork, in the South of Ireland.
Best Town in Europe 2017
Let Your experience Begin
News & events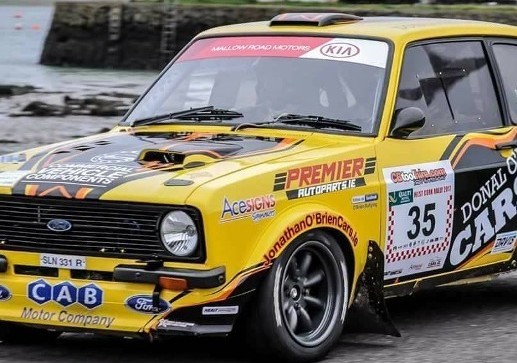 Clonakilty Park Hotel West Cork Rally 2019
Mar 15 yy
The West Cork Rally will take place on the 16 & 17th March 2019 and will again be based in Clonakilty.
Read more
Clonakilty Vouchers
Upcoming events
Featuring:
Dennis Noonan on Bodhrán & bones sings in a uniquely laid back style, drawing material from his native Dublin as well as Ulster & Scotland. The late Frank Harte would have thrilled at his deliveries of some of the more humourous and bawdy ballads.
Tommy Madden can lay claim to a lifetimes experience playing across the USA, England & Scotland and at venues all over Ireland, Playing with many legendary musicians. His bewildering knowledge of balladry draws on a wide range of material from Europe, America & Australia covering military, humourous, industrial, rural, urban and romantic songs.
Jerry Lombard served his time with some of the greatest musicians ever to play in Ireland, England and America. He has a seemingly endless repertoire of tunes and an equally extensive collection of tales and yarns to entertain one and all. Jerry's lively playing style matches his attitude to life, music and the Craic.
Ciaran O Connel the driving force on the banjo
Musicians and music lovers travel from far and wide to these sessions and as such this core crew often encourage guest musicians to take part in the proceedings.
Clonakilty Park Hotel West Cork Rally
The 2019 Clonakilty Park Hotel West Cork Rally will see one of the most recognisable and popular rally stars of his generation, Mikko Hirvonen set to compete on this year's event. The Finnish superstar and former Ford works driver will take the wheel of a Ford Escort Mk2 for St. Patrick's weekend. Mikko helped Ford to manufacturer titles in both 2006 & 2007 and he was runner up in the World Rally Championship four times behind Sebastian Loeb.
He retired from the World Rally Championship scene in 2014 after taking fifteen career victories in the series. In recent years he has competed on rally raids, most notably the Paris-Dakar Rally. Mikko has some Irish tarmac experience having competed on Rally Ireland twice in 2007 & 09 as well as the Cork 20 Rally in 2007which was used as a warm up for Irelands WRC round that year.
The Theme this year is Cultural / Musical / Colour but not necessarily, so basically anything goes! Entry is free - simply forward details using email clontwinning@gmail.com or alternatively complete Entry Form which may be obtained from Clonakilty Town Hall.
Route will be the same as normal from Faxbridge to Western Road and floats should assemble in the Ashe Street Car Park at 12.15 p.m.
The Cork Butter Exchange Band will be the main marching band.
South of Ireland Band Championships
Each year the recitals on the streets are warmly received and with your kind co-operation we plan to follow the same format again this year. In addition we will mark the occasion with a commemorative programme, details of which will be announced later.
As we expect many visitors to town on that weekend it is important that bands staying overnight should book accommodation without delay. Contact Clonakilty Tourist Office at 023-8833226 or email chamber@clonakilty.
Rules and Entry Form attached (click here). Please complete the entry form and return it as soon as possible but not later than Friday, April 12 – hard copy only.
We look forward to your participation. If you know of any other band which has not come to Clonakilty in the past, please pass on the word. You are our best referees.
Together let us make our 40th event truly memorable!